Amazon Smile
Amazon Smile
22 June 2021 (by Alex Rutherford (a.rutherford))
'New'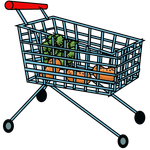 Benton Dene school has enrolled with AmazonSmile . AmazonSmile is a website operated by Amazon that lets customers enjoy the same wide selection of products, low prices, and convenient shopping features as on amazon.co.uk. The difference is that when customers shop through the URL smile.amazon.co.uk, Amazon will donate 0.5% of the net purchase price (excluding VAT, returns and shipping fees) of eligible purchases to the charitable organisations selected by customers.
You need to create a Smile Amazon account but the link is attached that directs you to our school page.
There is a link in the links section of the dashboard of the app as well as the Parents/Carers page of school website.
It doesn't cost you anything but we benefit as a school if you shop through the Smile Amazon site. Thank you for your support.