SCERTS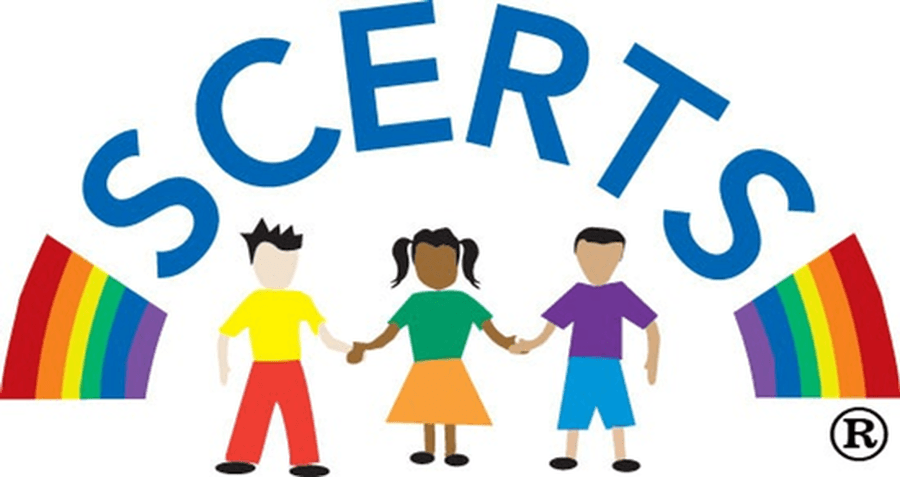 What is SCERTS?
SCERTS is an educational model to improve the communication and social - emotional skills of children with ASD and other related disorders. SCERTS provides specific guidelines for helping a child to become a competent and confident social communicator, while preventing problem behaviours that interfere with learning and the development of relationships. It also is designed to help families, educators and therapists work cooperatively as a team, in a carefully coordinated manner, to maximise progress in supporting a child.
THE ACRONYM 'SCERTS' REFERS TO THE FOCUS ON:
'SC' - Social Communication - the development of spontaneous, functional communication, emotional expression, and secure and trusting relationships with children and adults;
'ER' - Emotional Regulation - the development of the ability to maintain a well-regulated emotional state to cope with everyday stress and to enable learning and interacting;
'TS' – Transactional Support – planned and personalised supports and strategies put in place by partners such as school staff and family members to help the child participate and learn. These could, for example, be in the form of visuals, adaptations to the environment, schedules and sensory supports.
How is SCERTS implemented in BDS?
In Benton Dene School class teachers work alongside Speech and Language Therapists to assess children who are following the SCERTS model. Following the assessments, appropriate goals will be selected from the SCERTS assessment framework. These goals are highly personalised toward the individual and their needs.
Once personal targets have been identified, the staff team around the child will develop Transactional Supports to help pupils achieve their SCERTS goals, creating opportunities and activities that are motivating and appropriate to the child's interests and needs. These activities may be delivered 1:1 or in small groups, they can also be seemingly incidental tasks that occur throughout the school day. As pupils begin to achieve their goals, activities are revised so that they can develop their skills in different contexts and with a wider range of partners.
WHICH PUPILS WILL ACCESS the SCERTS MODEL AND WHY?
The SCERTS model addresses 3 distinct developmental stages;
Social Partner Stage: Children who are communicating through non-verbal means, but not using symbols (e.g. gestures, body language etc).
Language Partner Stage: Children who are communicating through early symbolic means, expressed through verbal language, signs or pictures.
Conversational Partner Stage: Children who are communicating using sentences at a conversational level.
Pupils who will access the SCERTS model at Benton Dene School are those who have a diagnosis of ASD and are assessed by teaching staff and Speech and Language Therapists as communicating at the Social Partner Stage.
Pupils who are working at a Language or Communication stage may be access the SCERTS model where the child's social communication or emotional regulation is a barrier to their engagement and learning. Staff may well decide to put other children on SCERTS as well to help with planning or to track progress.
Impact on the individual
Through progression of the SCERTS model pupils are able to communicate functionally and appropriately according to their ability; this could be verbally, using symbols or a communication aid. They will be able to regulate their own emotions which will allow them to access learning opportunities, transition around school and different environments with reduced stress and anxiety. They accept support from others and share attention. They will be able to transfer these skills to other contexts.