Challenge and Development
On Friday afternoons children have the opportunity to access a wide range of activities during Challenge and Development. In the Spring term these activities will include; Horse Riding, Skiing, Bike Riding, Orienteering, Sports sessions at Northumbria University, Rock-climbing and Woodland Adventure. Challenge and Development aims to build the children's confidence and broaden their interests through giving them new and exciting opportunities.
Summer Term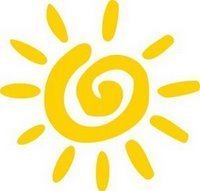 There are lots of new activities planned for the summer term as part of our Challenge and Development curriculum.
Yellow Zone will be visiting the beach in addition to going to Northumbria Sports Central twice for sports sessions.
Some children in green zone will be taking part in Yoga with a Yoga instructor from 'Yoga Bugz'. Other children in green will be completing projects to improve our school allotment. Red 1 and 2 are going horse riding whilst Red 3 and 4 are going to be spending

Friday

afternoons hiking! Meanwhile in Blue zone a group of children will be going kayaking in Cullercoats Bay. Other children will be continuing with a community enterprise project linked to improving our school grounds in addition to working with a local care home. Children in

Red

and

Blue

zone will also have the opportunity to try out Archery in school.
Watch out for news of our adventures on Twitter and the website.